We offer internship opportunities for students from overseas and others who are interested.
Tasks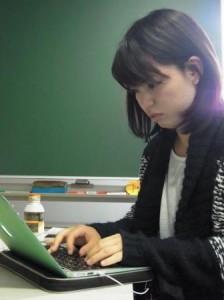 As an intern, you'll be engaged in work such as:
Assisting in climate policy research (Japan/International)
Collecting information
Writing articles
Assisting in planning and organizing symposia and other events
Translation (Japanese to English/English to Japanese)
General office work
Conditions
Passionate about contributing to NGO activities that focus on preventing climate change
Interested in climate change policy
Able to commit at least 2 days a week for at least 6 months
Special skills or knowledge are not required, however, the following skills are appreciated:
Ability to use Word/Excel
Ability to speak Japanese (daily conversation level) and/or English
Ability to translate materials
Basic knowledge on climate change
Expenses
The internship is unpaid. You are responsible for travel expenses to and from Japan and for all living expenses. We are able to reimburse you for the commuting expenses between your home and our office.
Application
Please contact us and include the following information:
Application letter which includes your reasons for applying and the areas of work you are interested in (400 words or less).
CV which includes your contact information (address, phone number, e-mail address etc.)
We have accepted international students from the following universities in the past:
Hague University, Netherlands
McGill University, Canada
Duke University, USA